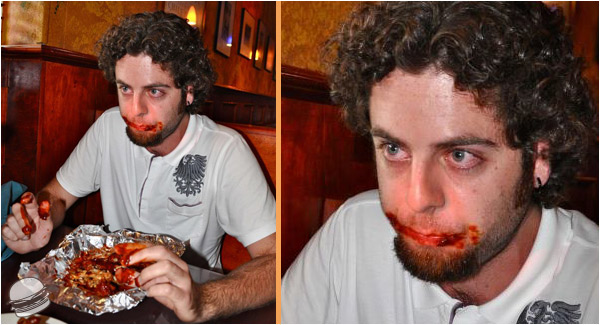 Congrats on completing the challenge bro! I hope that free t-shirt was worth the sting ring you are going to experience in about 2 minutes.
Click here to check our their Facebook page.
Richmond, Virginia
1 Comment
A burger patty topped with Wisconsin gruyere cheese, caramelized onions, bacon, onion rings, and garlic mayo, on a toasted onion roll.
Photo courtesy of Cheese & Burger.
1 Comment