Sausage patties stuffed with jalapenos, Swiss and American cheese, topped with grilled bacon.
Thanks to Chris for the photo!
Brooklyn Park, Minnesota
No Comments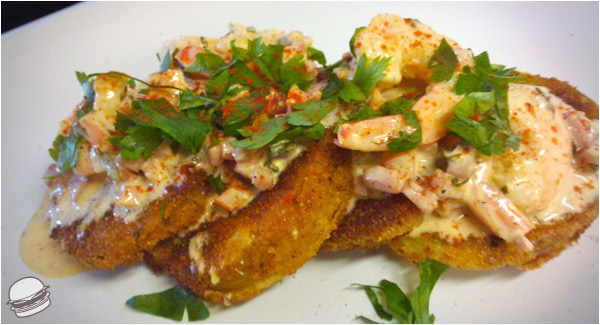 Thanks to Josh for the photo!
No Comments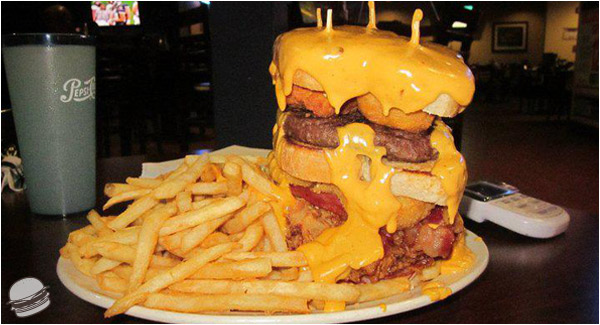 "Three pounds of beef, cheese balls, hot wings, pork tenderloin, and other ingredients slapped onto sourdough and served with fries. If you can make it through this $19.99 behemoth in under 30 minutes, you get your photo on the Wall of Fame, a loaded game card for AllPlay, and the love and admiration of your peers."
Des Moines, Iowa
No Comments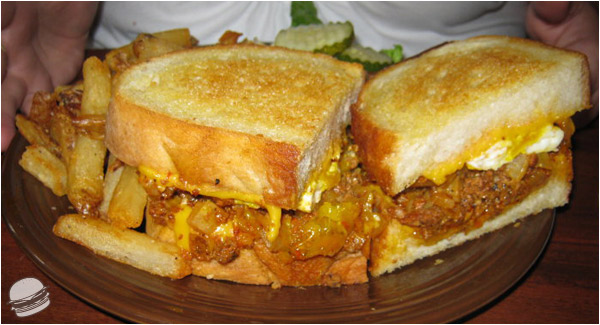 Spicy mexican sausage, potato hash, a fried egg, and sharp cheddar.
Click here to check out the menu.
Cleveland, Ohio
No Comments