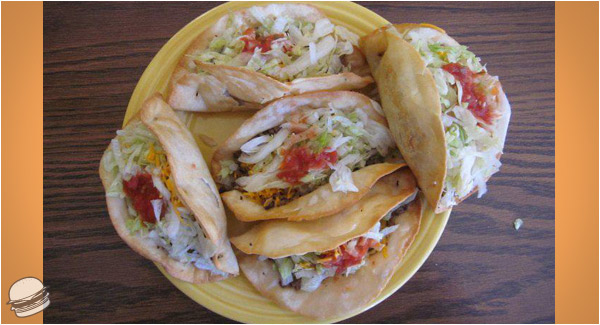 "You must eat ten tacos in 15 minutes. If you do, then it's free and you receive: a $20 gift certificate, your picture on the "Wall of Fame", and the option to bring in your own team memorabilia to hang on the walls."
Lee's Summit, Missouri
1 Comment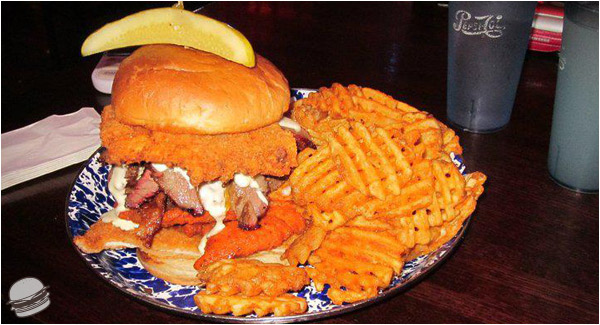 "Jethro's very own Adam Emmenecker sandwich has been nominated as the Greatest Sports Sandwich in America for ESPN's FANWICH contest on Facebook. Show America that the Adam Emmenecker sandwich is worthy of this national recognition by logging on to Facebook and voting for your favorite BBQ restaurant and our infamous sandwich which is named after former Drake Bulldog basketball star, Adam Emmenecker.
The Missouri Valley Conference Most Valuable Player of 2008 loves this sandwich. It's big… "really big…" just like all of those "really big" shots Adam sank in the Bulldogs' magical MVC Championship Season of 2008. Start with our huge pork tenderloin, add our Angus steak burger, top it with slabs of Texas brisket, apple wood bacon & fried cheese, finished with buffalo chicken tenders. We smother this mountain with melted cheddar cheese, and white cheddar sauce, serve it with your choice of side. This could hurt you! A sandwich fit for the MVP."
Des Moines, Iowa
No Comments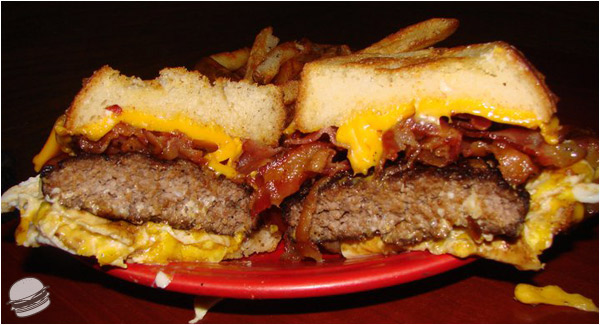 Two fried eggs, bacon, and American cheese piled on a delicious burger.
Click here to check out the menu.
Cleveland, Ohio
No Comments