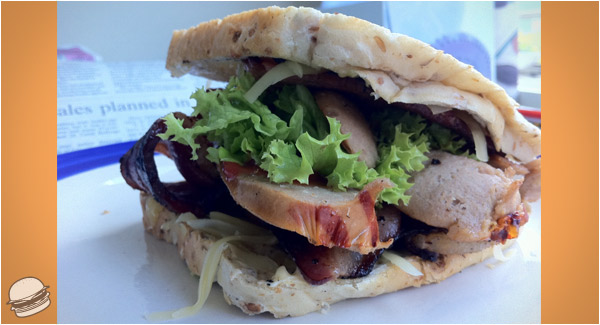 Bacon, sliced sausage, lettuce, onions, cheese and tomato relish.
1 Comment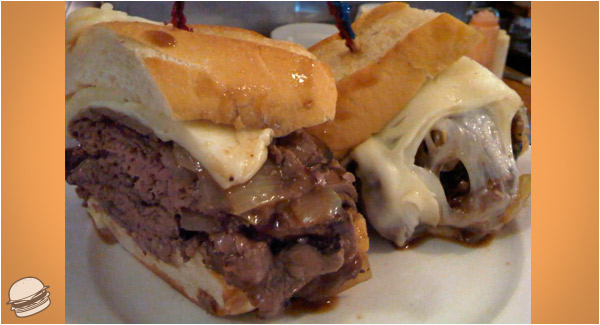 Hot roast beef, melted mozzarella cheese, onions, & gravy.
Click here to check out their website.
New York, New York
1 Comment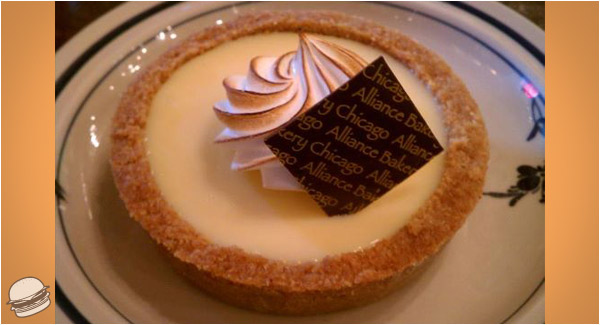 Thanks to Steve for the photo!
Chicago, Illinois
No Comments
A burger patty topped with Wisconsin gruyere cheese, BBQ sauce, pickle spears, onions, and pepper coleslaw, on grilled sourdough.
Photo courtesy of Cheese & Burger.
1 Comment