Cornbread
03.23.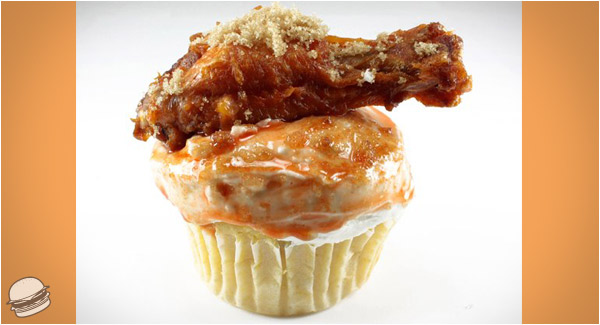 "Go wild with our savory chicken wing cupcakes! All the goodness of a typical party platter, fitting in the palm of your hand. With a buttery corn bread base and bleu cheese frosting, the only thing that makes these better is the amazing chicken wing on top!"
Albany, New York
4 Comments
03.13.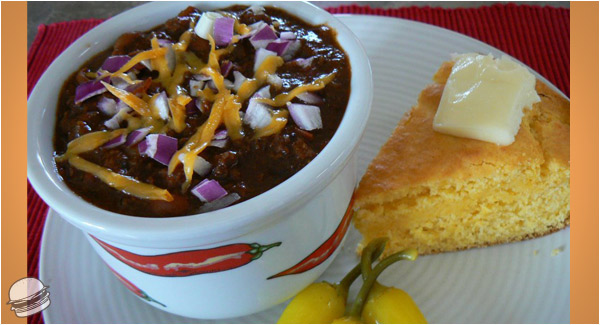 Thanks to Scott for the photo!
1 Comment
02.08.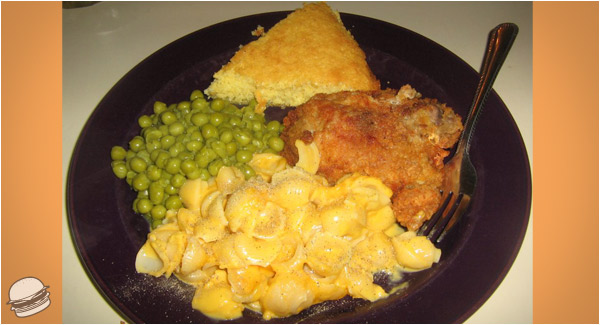 Fried chicken with macaroni and cheese (too much pepper!), peas, and cornbread.
3 Comments