Pudding
05.07.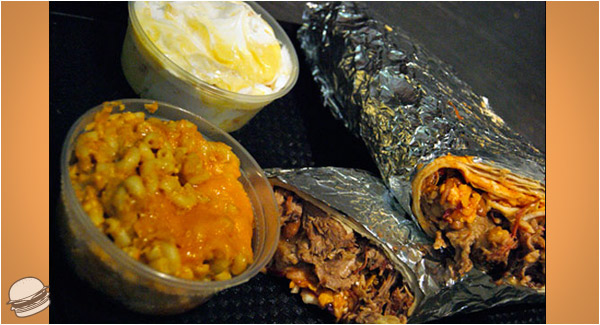 This burrito challenge consists of a 4 lb. burrito stuffed with coleslaw, chopped pork, BBQ beans and more, plus a 1/2 pound of macaroni and cheese and a 1/2 pound of banana pudding.
 Finish in an hour and you get a t-shirt and a poster.
Knoxville, Tennessee
No Comments
10.10.
Honey roasted garlic steak just shy of medium rare with a side Caesar salad and French fries.
White chocolate brownie with dark chocolate chips, vanilla ice cream, and whipped cream.
"Tasting Trio" from right to left: white chocolate brownie, chocolate espresso mousse & sticky toffee pudding served with house-baked chocolate biscotti & French vanilla ice cream.
Thanks to Allan for the photos!
Ontario, Canada
1 Comment