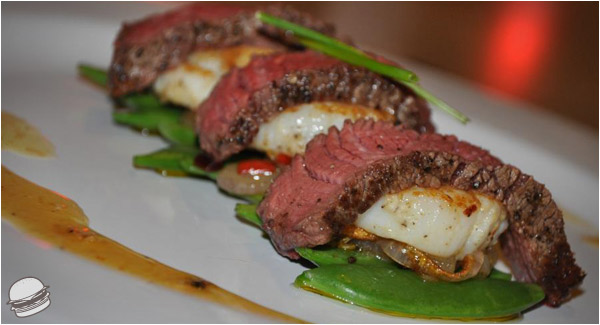 Pan seared scallops with sauteed shallots and chiles topped with the filet of beef, dressed with the jus of the beef.
No Comments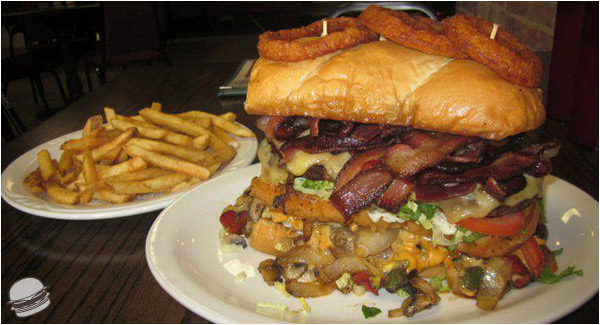 "J's newest Ultimate Double Steakhouse is over 3 lbs of burger awesomeness, made with two 12 oz patties on French bread, topped with bacon (½ lb), cheese, mushrooms, peppers, onions, lettuce, and tomato. Finish the burger & 16 oz basket of our signature fries in less than an hour, & we'll put your picture on the "Wall of Fame" here, on our Facebook page & in the restaurant, you'll get a free gourmet dessert on your next visit, and we'll tell the world about your conquest in our newspaper, web site & internet ads. And, of course, the burger is on the house!"
Auburn, Indiana
No Comments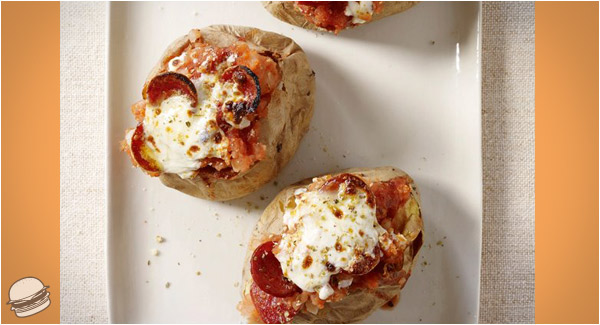 Scoop the flesh out of 4 baked potatoes. Mash with 3/4 cup tomato sauce; stuff into the skins. Top with sliced pepperoni, shredded mozzarella, parmesan and oregano. Broil to melt.
Photo & recipe courtesy of The Food Network.
No Comments