07.06.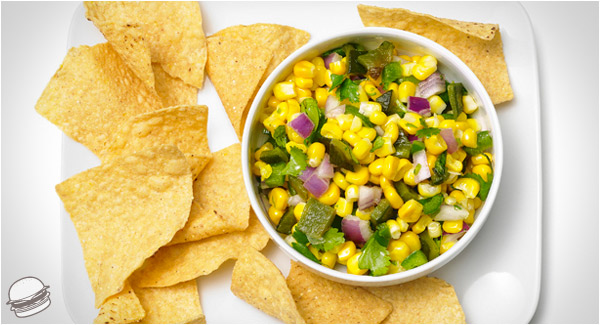 Ingredients
1/2 small poblano chile pepper, seeded
3 teaspoons extra-virgin olive oil
Kosher salt
1 cup fresh corn kernels (from 2 ears), or 1 cup frozen corn, thawed
1 small jalapeno pepper, seeded and chopped
2 tablespoons chopped fresh cilantro
2 tablespoons chopped red onion
2 tablespoons fresh lime juice
1/2 teaspoon sugar
Directions:
Preheat a grill to medium high. Brush the poblano with 1 teaspoon olive oil and grill, skin-side down, until charred but still firm, about 5 minutes. Cool slightly; peel and finely chop.
If using fresh corn, bring a small pot of salted water to a boil. Add the corn and cook until tender, 2 to 3 minutes; drain.
Mix the corn (if using frozen, add it here), poblano, jalapeno, cilantro and red onion in a bowl. Stir in the remaining 2 teaspoons olive oil, the lime juice, sugar and 1/2 teaspoon salt.
No Comments