Baked Beans
06.25.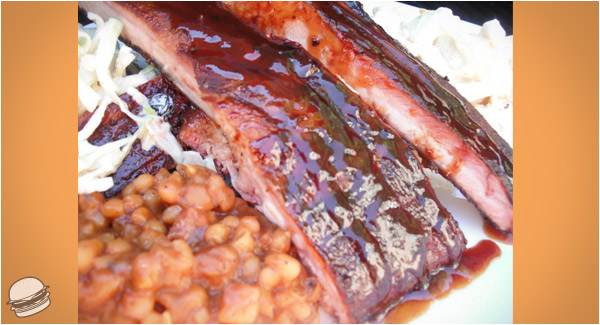 Photo courtesy of Dr. Rub Spices.
No Comments
05.16.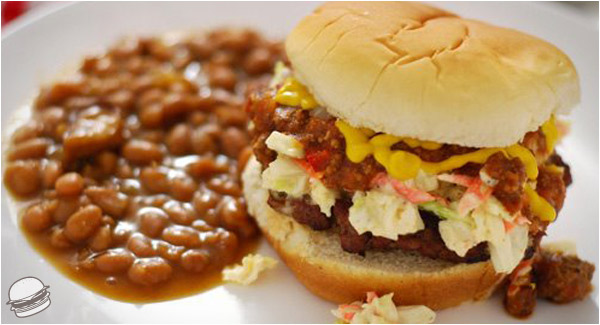 A 'Carolina-style' burger topped with chili, coleslaw, onions, and mustard. Served with baked beans.
No Comments
05.07.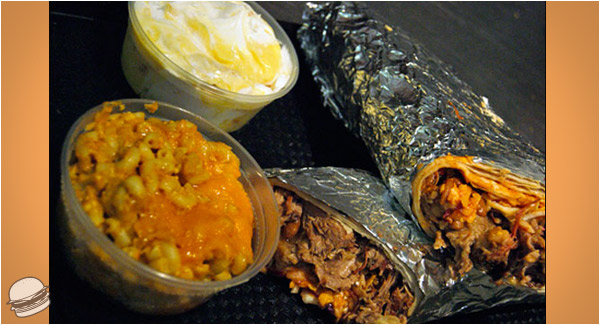 This burrito challenge consists of a 4 lb. burrito stuffed with coleslaw, chopped pork, BBQ beans and more, plus a 1/2 pound of macaroni and cheese and a 1/2 pound of banana pudding.
 Finish in an hour and you get a t-shirt and a poster.
Knoxville, Tennessee
No Comments