Brioche
08.20.
7 oz. beef patty topped with root beer braised pork belly, smoked Gouda, a tempura fried onion ring, bearnaise aioli, and spring mix all on a brioche bun.
Pawleys Island, South Carolina
No Comments
01.28.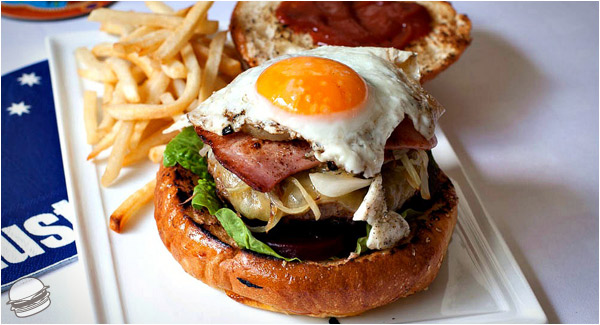 Burger topped with with lettuce, tomato, cheese, ketchup, beetroot (sliced pickled beets), fried onions, bacon, pineapple and a fried egg on the top all on a brioche bun.
Photo courtesy of Manu's Menu.
No Comments
09.21.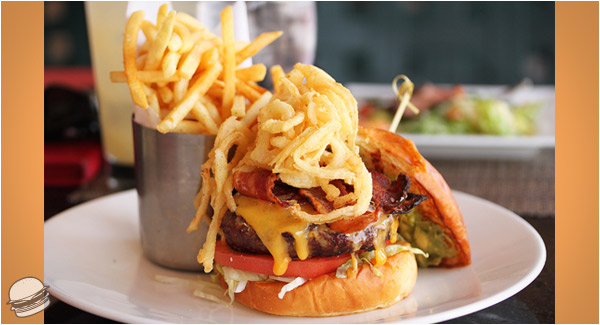 Toasted buttery sesame brioche bun with bacon, cheddar, guacamole, chile mayo and crispy fried onions on an all beef patty.
Photo courtesy of Cook & Be Merry.
Redondo Beach, California
1 Comment