Michigan
04.20.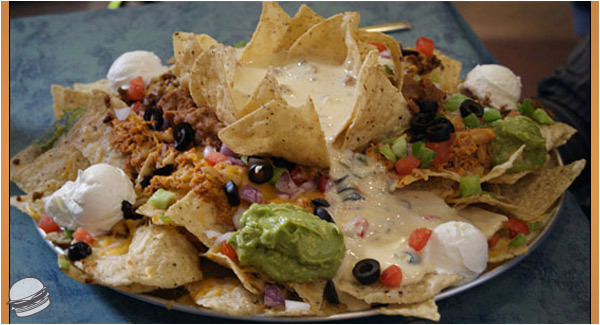 The challenge consists of 5 pounds of nachos covered in beef, chicken, beans, cheddar and jack cheeses, tomatoes, green peppers, black olives, lettuce, onions, sour cream and guacamole. If you finish in 45 minutes, you get your picture on the wall.
Ann Arbor, Michigan
1 Comment
10.24.
Thanks to Joe for the photo!
Durand, Michigan
No Comments
10.18.
Two half-pound burger patties topped with cheese, onions, mushrooms, bacon, barbecue sauce and onion rings, and a 3.5-pound side of fries equalling 7.5 pounds total.
Grand Haven, Michigan
No Comments