Missouri
01.13.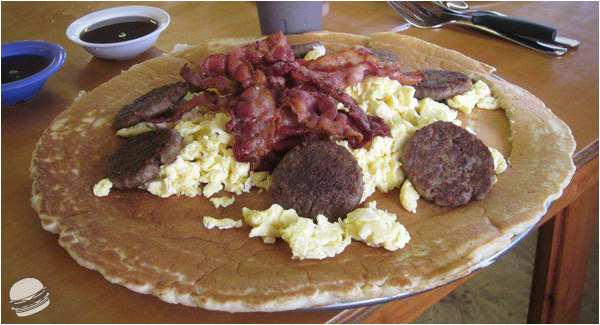 "The breakfast challenge consists of a MASSIVE 17″ diameter x 1/2″ thick pancake, 12 eggs, 8 pieces of sausage, 12 strips of bacon, & 2 large glasses of chocolate milk. The platter weighs just over 5 Lbs. Challengers have 1 hour to complete the challenge. Previously, only 1 person defeated the challenge in 37 minutes to get a free meal, free t-shirt, & a picture on the Wall Of Fame!"
Warrensburg, Missouri
2 Comments
01.02.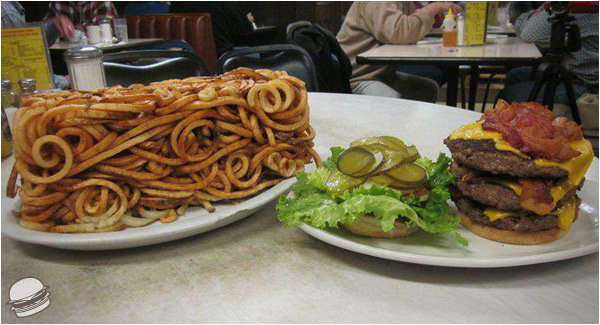 This 30 oz burger has 5 pieces of bacon, 5 slices of cheese and is served with 4 pounds of fries. If eaten in under 45 minutes, the burger and fries are free and you get your picture on the wall.
Harrisonville, Missouri
1 Comment
12.30.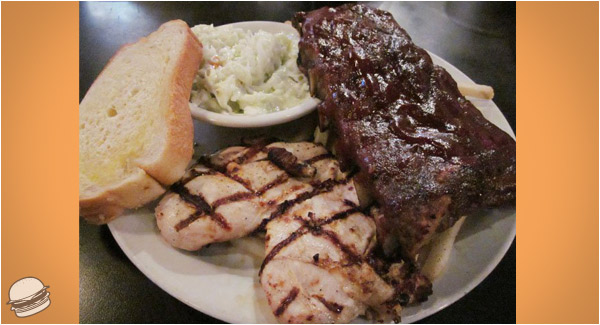 A 6 ounce marinated chicken breast, a half rack of the Gov's famous ribs smothered in barbecue sauce with coleslaw and seasoned fries.
Kansas City, Missouri
No Comments