Pickles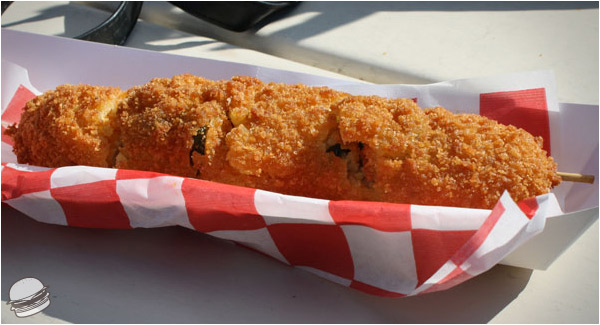 This consists of fried chicken, tater tots, and pickles.
No Comments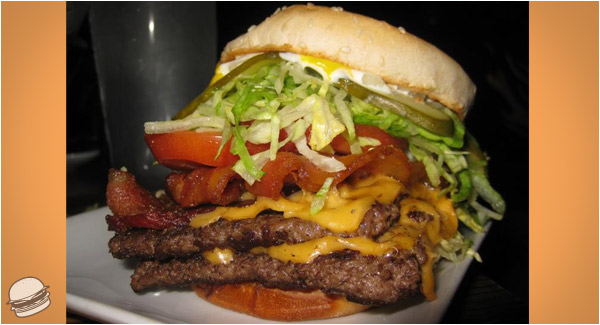 Photo courtesy of NYC Food Guy.
Brooklyn, New York
1 Comment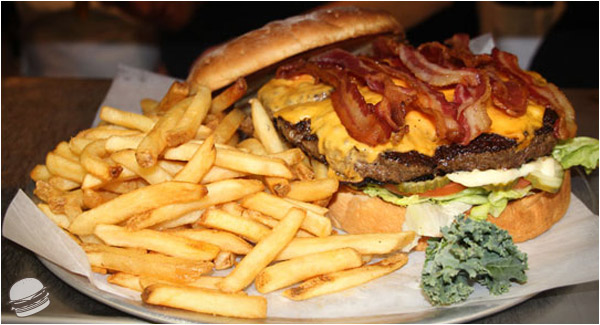 The challenge consists of 2.5 lb patty on a 10 inch bun with 8 slices of American cheese, 8 slices of bacon, lettuce, tomato, pickles and mayonnaise. Served with 1.5 lbs of natural cut fries.
 6 pounds total.
Minnesota
2 Comments