Indiana
12.30.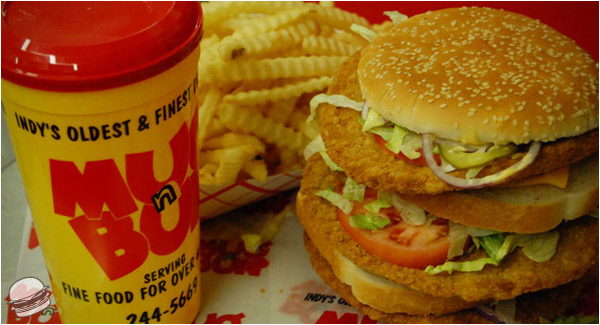 "Challenge the Mug N Bun Monster! A deluxe triple tenderloin, family french fry, and 32oz drink – not for the faint of heart or weak of stomach! Eating it in 30 minutes gets you the meal for free ($15 value), a spot in the Mug N Bun Hall of Fame, and a t-shirt! Do you dare take the challenge?"
Indianapolis, Indiana
No Comments
12.29.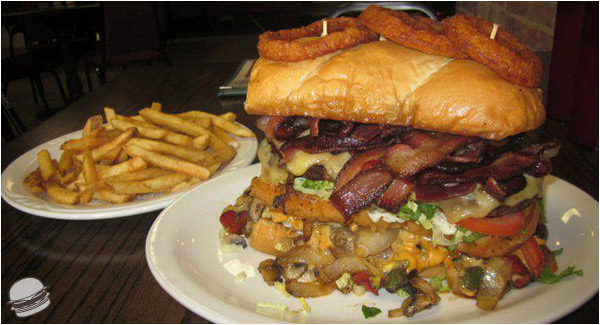 "J's newest Ultimate Double Steakhouse is over 3 lbs of burger awesomeness, made with two 12 oz patties on French bread, topped with bacon (½ lb), cheese, mushrooms, peppers, onions, lettuce, and tomato. Finish the burger & 16 oz basket of our signature fries in less than an hour, & we'll put your picture on the "Wall of Fame" here, on our Facebook page & in the restaurant, you'll get a free gourmet dessert on your next visit, and we'll tell the world about your conquest in our newspaper, web site & internet ads. And, of course, the burger is on the house!"
Auburn, Indiana
No Comments
09.26.
Ham, Genoa salami, capicola, spinach, turkey, tomato, carrots, olive tapenade, roasted garlic-olive oil mayo wrapped in a jalapeno tortilla.
Photo courtesy of Legendary Service.
Wabash, Indiana
No Comments