Virginia
06.28.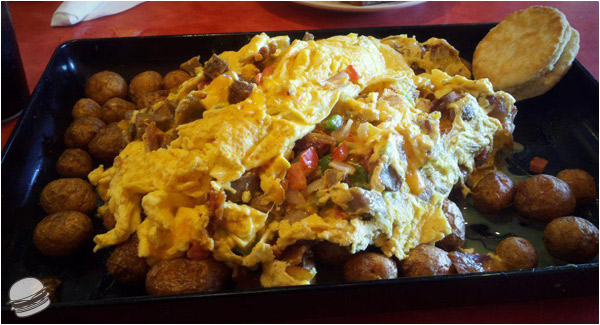 "A 5lb. version of our famous Skillet. Fresh eggs with cheddar cheese, onions, green peppers, tomatoes, bacon and two kinds of sausage. Served with a mound of roasted potatoes. If you can finish this, we'll buy it and give you a T-shirt, otherwise $18.99."
Chesapeake, Virginia
No Comments
11.22.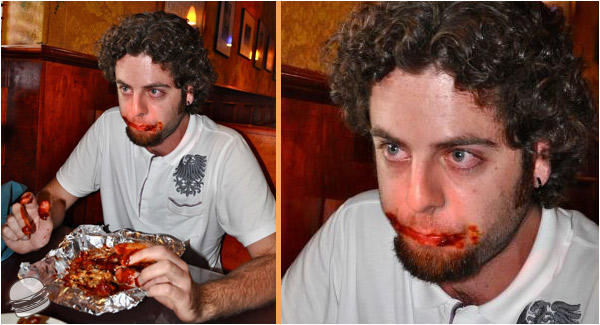 Congrats on completing the challenge bro! I hope that free t-shirt was worth the sting ring you are going to experience in about 2 minutes.
Click here to check our their Facebook page.
Richmond, Virginia
1 Comment
10.14.
"A 3 pound sandwich that starts with a 1/2 pound burger & features a portion of all Halligan's signature smoked meats separated by layers of melted cheese, topped with beer battered onion rings and Halligan sauce all on a 10 inch Italian roll. Served with a pound of fries and a homemade pickle."
If you eat this monster in less than 25 minutes, then it's free.
Thanks to Ashley Marie for the photo!
Richmond, Virginia
No Comments