Brioche
08.20.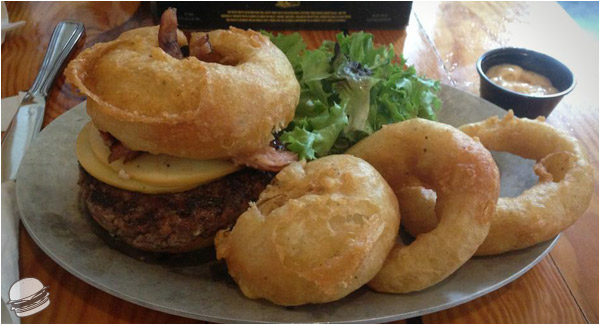 7 oz. beef patty topped with root beer braised pork belly, smoked Gouda, a tempura fried onion ring, bearnaise aioli, and spring mix all on a brioche bun.
Pawleys Island, South Carolina
No Comments
01.28.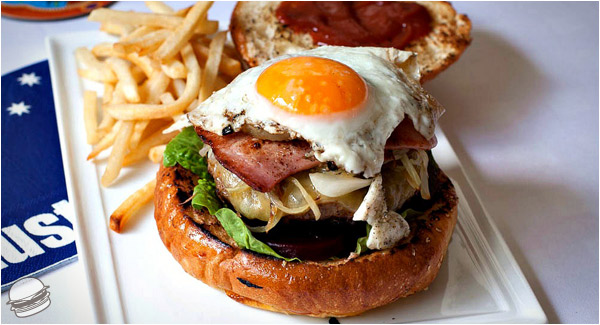 Burger topped with with lettuce, tomato, cheese, ketchup, beetroot (sliced pickled beets), fried onions, bacon, pineapple and a fried egg on the top all on a brioche bun.
Photo courtesy of Manu's Menu.
No Comments